Edmund Sim
Executive Director and Founder, Principal Pharmacist
Edmund Sim is the founder of Eibeika Group of Companies with business in consumer healthcare, regulatory consultancy and China cross border e-commerce. He graduated from the National University of Singapore in 1994 with a B.Sc (Pharmacy) degree and is a registered pharmacist with the Singapore Pharmacy Board. Edmund has over 20 years of experience in the nutrition supplement industry of various Asian markets including China and Singapore, Indonesia and Vietnam.
During his career, Edmund had the opportunity to work in regional positions and travel extensively in Asia in particularly China. This included Business Development/Regulatory Manager of Singapore, Malaysia and Vietnam for a US multinational Over-The-Counter health products company and Executive Director, Asian Business and Regulatory, of an Australia public listed multinational nutrition supplements company. Edmund had also practiced as a locum retail pharmacist with Guardian for many years.
After working with an Australia public listed multinational company for close to 14 years during which he held key management position, Edmund went on to set up Eibeika in 2016. Eibeika operates in China and Singapore distributing various International health supplement brands and also provides consultancy services for health supplement private label.
Xiong Ting Ting
Art Director
Based in Chongqing China, Ting Ting hold a Master in Fine Art in Visual Communication. Ting Ting leads the Eibeika creative team to produce all the visual elements ranging from digital marketing to posters and press advertisements to bring the health benefits of nutrition supplements product to life using great design.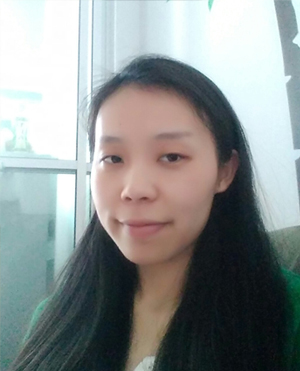 Zhu Jing
Business Manager, China Cross-Border E-Commerce
Shuttling between China and Singapore, Zhu Jing look after the China e-commerce business with the various online platform such as JD Worldwide and TaoBao. Born in Kunming in the Chinese city of Yunnan province, Zhu Jing came to Singapore for her education and graduated in 2009 from Nanyang Polytechnic with a Diploma in Mechatronics Engineering. She became a Singapore PR the subsequent year. Prior to joining Eibeika, Zhu Jing had worked in the Singapore office of an Australia public listed multinational nutrition supplements company.